PCMag's

Editor's Choice

4 Years in a Row
"The reasonably priced AccuWeb Hosting offers terrific uptime, helpful customer service, and a Windows server operating system option for your website."
Bare Metal Servers
AccuWeb Hosting can custom configure nearly any dedicated server specification you require, featuring quality Supermicro hardware. We support Intel and AMD based multi-core processors. Since we build all servers onsite at our partner owned datacenter, we're not limited to only certain configurations like many other providers.
Our Customer's Success Story
This commitment is what makes our relationship so strong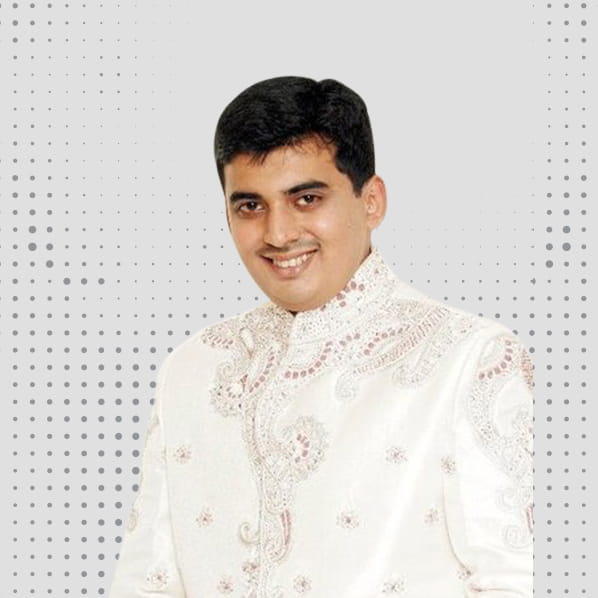 Mudassar Khan
AspSnippets.com

Founder and CEO at AspSnippets.com - A Leading ASP.NET Resource

"I am really pleased with the company - AccuWebHosting. Their support team is always prompt with answering our questions and very nice to work with. The outstanding part is that at most other places if you say "Hey I have the problem X". Usually, the first email response by the service provider will be asking about the problem, how it happened and to describe the error in detail. However, AccuWebHosting support team will do it for you - finds the root cause of an issue and resolve it in any way. Recently, my Dedicated Server's space was occupied by 110 GB suddenly which was due to large size of SQL log file. I raised a ticket and within a matter of minutes, I was back in business. I have only one sentence to say "THE BEST HOSTING COMPANY EVER". The support and services are BEYOND EXCELLENT. I would strongly recommend AccuWebHosting to anyone looking for the quality web hosting."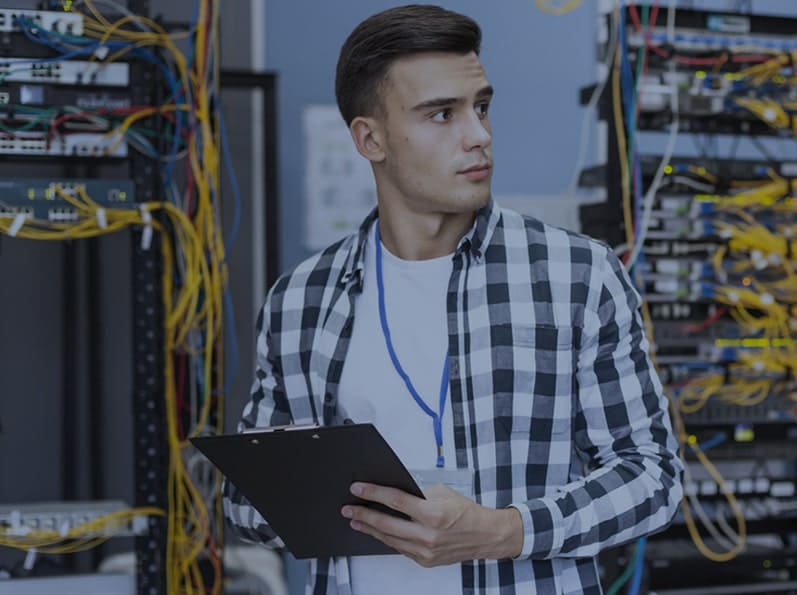 Worried for your mission-critical site/app? Don't be! With AccuWeb Hosting, you will have a fully performant server with guaranteed dedicated resources. We never compromise with the hardware.
If you are looking for a low-cost server or high-end resources, we have all the solutions available for you.
We do offer a wide range of servers in the USA, UK, Canada, South Africa, Singapore, Australia, India, Germany, France, Poland, and the Netherlands.
Most of our servers come with free powerful SoftRaid and Anti-DDoS protection. When you host your site on our secure infrastructure, you will benefit from our high-availability server.

IP Addresses
All Servers in Denver - USA come with 5 static IP addresses. The servers in other locations come with a minimum of 1 IP address. If, in any case, you need more IP addresses, you can purchase it as an add-on option while placing your order. Apart from this, all our servers support IPV6.

Backup Options
We understand that the data is everything. For the majority of our server plans, we do offer 500 GB separate backup space. Apart from this free backup, CDP daily (Automated) backup is available for all dedicated server plans. Read more about our backup service.

DDoS Protection
Worried about DDoS attacks? There is no need to be since a majority of our servers come with optimum anti-DDoS technology. This provides you with the best performance against complex and sophisticated attacks and ensures the best performance for your server. Majority of our servers come with unlimited DDoS protection.

Licensing
We do offer a wide range of licenses, which include OS (Windows & Linux) licenses, control panel licenses, MSSQL server licenses, etc. Click here to see the details and pricing of each license.

RAID Configuration
With the majority of our server plans, we do offer pre-configured Software RAID. For the Denver location, we do offer Hardware OR Software RAID on request. When it comes to RAID level, we can set up RAID 0, RAID 1, RAID 5, RAID 6 or RAID 10 as per your requirement.

Bandwidth Options
Each AccuWeb server has a minimum public bandwidth of 500 Mbit/s, with a burst available to absorb occasional peak traffic. Incoming and outgoing traffic is unmetered and free for a majority of servers. The Denver data center location has a public bandwidth of 20 TB per month, at a port speed of 1 Gbit/s. You also have the option of increasing your bandwidth capacity if necessary.

Unmetered Bandwidth
We offer servers with unmetered bandwidth as well. If you have a mission-critical website/application that requires a lot of bandwidth, we have a solution for you. Many of our servers come with unmetered bandwidth. If you have any custom bandwidth requirements. You can always contact us.

Operating Systems
Whether you are looking for a Windows or a Linux OS. We have all the options available with any bare metal server plan. We do provide a choice of Microsoft Windows Server 2019, Windows Server 2016, Windows Server 2012, CentOS, CloudLinux, ubuntu and much more OS.

Server Monitoring
We know how much it hurts if a server is offline for hours, and we are not even aware of it. We set a host alive alert for each server, even for those that are self-managed servers. Our team takes immediate action when an alert is received for any server. With our fully managed service, we set up monitoring alerts for important services by utilizing our proactive monitoring tools.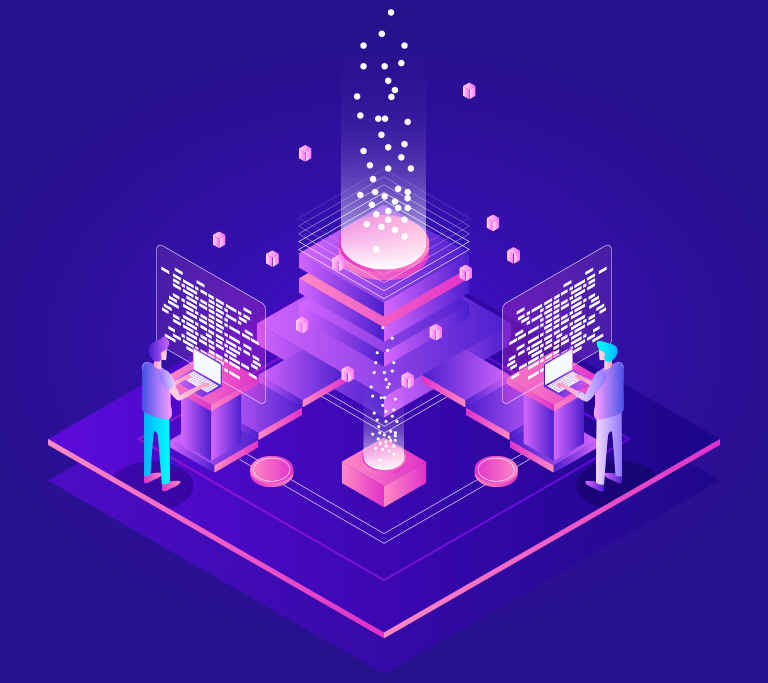 Here is what will happen when you place an order of a physical Server. First, we must note that your server will come entirely configured along with the applications that you have selected. We are fully capable of installing and configuring MSSQL Express edition, MySQL server, IIS, DNS, MailEnable, cPanel, Apache, Nginx, Exim, LiteSpeed, xVarnish, Redis and much more at no additional cost for you. However, all third-party application installations are subject to review and may incur a reasonable fee depending on their complexity. Additionally, all our servers undergo a necessarily rigorous security hardening procedure, as well as coming with an immensely useful library of customized scripts that we can use to automate the most tedious of necessary tasks, such as log file rotation.
We fully understand that our responsibility does not merely end with the initial setup of your server. Updating and maintaining the server is the utmost important task necessary for maintaining the security and integrity of your server. To keep your server secured and up-to-date, our team of experts will install OS updates and security patches on regular basis for managed clients and on-request for self managed clients. Regular patching of your servers can prevent you from known issues like defacing, spamming, phishing, malware attacks, DDos attacks, Content injection, Interception and much more. Website security updates can be frustrating to implement, but they ultimately prevent cyber criminals crow-barring their way into your online business and causing damage.
In an always moving world, you may need support at any hour of the day (or night). Thus, our technicians are available 24/7/365 to provide you with expert advice regarding all server related issues or technical questions that you may have. We also have many domain-specific experts, who are technical wizards at managing installations of WordPress, Magento, Joomla, Drupal (and much more), which will ensure that there is no fuss in your hosting experience. Of course, we do not stop there: we are incredibly happy to put our knowledge to use in providing you with recommendations regarding anything from upgrades to performance improvements and third-party software. Just ask!
Our servers run with some of the best hardware on the planet. That's no small claim, but that also does not mean that hardware issues will never happen. Should they occur, however, then we will happily and dutifully repair or replace any defective elements and make sure to restore your server to perfect working order in the smallest amount of time possible. We consistently maintain an ample inventory of spare parts and servers, to ably deal with near any eventuality or hardware issue that may arise due to practically any uncertain or unforeseen circumstances.
Setting up the software is not necessarily simple - especially when dealing with the minutiae and complexity of a fully operational server. To aid you in this oft-complex procedure, we typically install most of the software packages for our clients at absolutely no additional charge. We can, for example, skillfully and correctly install MSSQL Express edition, MySQL server, IIS, DNS, Control Panel (excluding its license charge), MailEnable, Apache, Nginx, Exim, LiteSpeed, xVarnish, and Redis. Also, should you be looking farther afield at the immense array of third party applications, there is utterly no need to stress. We will diligently direct our best efforts to the installation of third-party applications for you. However, due to the potential complexity of several third-party apps, we always reserve the right to charge a reasonable one-time fee for their installation if deemed necessary.
Data is always on the move - and it truly pays to have experts on hand to migrate data when necessary professionally. We have performed countless server migrations, and we know from hard-won experience that any adequately executed server migration requires extensive planning, and many hours of conscientious and diligent work by expert server administrators to perform such a demanding task correctly. That is, to speak plainly: a good server migration is an immensely time-consuming project. Migration support is free for the first three (3) hours. However, if it takes longer, it will be billable at the reasonable rate of $30 /hour. If you are interested in having our experts perform a server migration for you, please proceed to Contact Our Sales Team for a personalized quote.
Is your current server not supporting your custom scripts? Fortunately, all our servers come with full root access. You can run any script on the server hassle-free. Whether you are looking for ASP.net hosting, MVC web hosting, PHP hosting, Java Hosting, or hosting for any of your custom scripts, our bare metal servers are the solution for you. If you are purchasing a fully-managed server and want us to install any scripting tool for you, we will use our highly trained skills and best efforts to get it running on your server.
Planning to run your website on Apache, Nginx, or the fastest LiteSpeed Web Server? Your ship is on the right harbor! With all of our Dedicated Server plans, you've got the option to select these web servers. Isn't that cool? As per the benchmarks scale, the LiteSpeed webserver is five times faster than Apache and 67% faster than Nginx. Besides that, you can also choose LiteSpeed as an addon option. Let's not forget, Apache and Nginx are available free of cost!
Custom Dedicated Server
AccuWeb Hosting prides itself in offering single processor, multi-processor, multi-core servers, raid 0 to 10 configurations, 10 TB to 100+ TB SAN storage, and between 16GB to 1TB RAM with physical servers. Starting with a low-cost machine such as the E3 series, this server includes 4 cores. We can also build high-end, complex clustered configurations such as the server with 100+ TB storage, a server with 2 Terra Bytes of RAM, and servers with a Platinum Scalable processor having 32+ cores.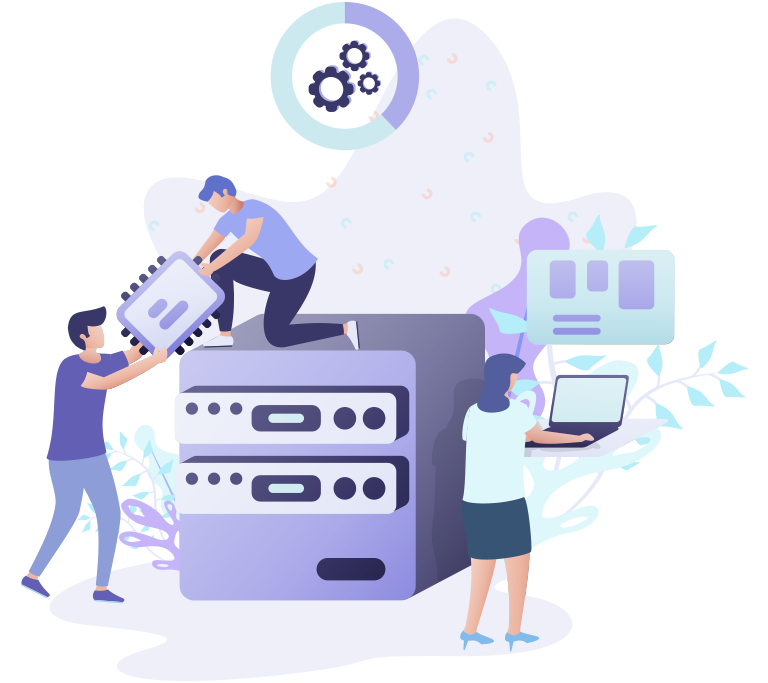 AccuWeb Hosting offers dedicated SMTP servers for bulk emailing and Email marketing. These servers are optimized for hosting emails and can also be configured as postfix send-only email servers. With this option, you will have the freedom to send unlimited emails, set up DNS, SPF and DKIM records, install your favorite email software, receive dedicated IP addresses, and access to 24/7 support from our email server specialists.
For streaming HD videos, high resolution online games, live streaming, audio content or some super-advanced software, you will need high-bandwidth, good CPU and top-components. Our high availability servers are optimized for streaming videos. It makes streaming easy and convenient since loading times and buffering are minimal to non-existent.
AccuWeb Hosting offers servers for your mission-critical databases. Our SQL fine-tuned, high availability servers offer faster CPU and high Disk I/O, which makes them ideal for SQL database hosting. We offer web and standard editions of the Microsoft SQL Server 2019, 2016, 2014 and 2012 editions. You can easily order your licenses from our control panel. AccuWeb Hosting also offers Active-Passive (Failover) SQL database server setup. To set up this high availability cluster, SQL 2016's "always-on" feature is used, which synchronizes the database on another server. Also, in case of failure of the primary SQL server, a secondary server becomes primary. SQL 2016 also offers new in-memory processing of databases.
Magento needs significantly more power and resources compared to other e-commerce solutions. Our "Magento Classic" series servers with high-speed CPU and SAN storage are tuned for hosting your Magento e-commerce store. Please chat with us or contact our sales team to set up your order.
Accuweb Hosting will lease out servers with higher disk space for storing, backups, and archives for your files. Our filing storage servers have the best price per storage unit, and they are equipped with reliable disks. Our storage ranges vary depending on your needs. We offer servers with higher storage capacities and write speeds to widespread uses.
With AccuWeb Hosting Colocation, you can deploy and manage your existing infrastructure with our best-in-class colocation data center facilities while eliminating the hassle and cost of running your own data center. We currently offer three colocation hosting plans: (1) Single Server Colocation - Our single server colocation packages are geared toward companies that need to colocate 1 - 5 servers. (2) Half Rack Colocation - Our half-rack colocation package works best for businesses seeking flexibility in starting a medium-sized web presence. (3) Full Rack (Cabinet) Colocation: Our full cabinet colo packages with A-side power suit businesses that do not require A/B power. You will get a 42U locking cabinet, 24 power ports (30 amps at 208v 4.99kW critical load), 1-2 network ports, 1000 Mbps port speed, 50TB monthly data transfer, and 27 IPv4 addresses.
We offer all permutations of managed/unmanaged and virtualized dedicated servers. A virtualized server allows single or multiple host computers to create and run one or more virtual machines. By using virtualized servers, you can resell VPS machines at your own price. We can set up a cluster of servers and virtualize them using Hyper-V, VMware, Parallels and other well-known virtualization software.
Clustered servers are defined as building and deploying multiple servers in a customized clustering environment for multi-purpose, mission-critical applications. For example, to offer shared hosting, we can build a 3 server cluster, where the first server will be a web server, the second will be a mail server and the third will be a SQL server. Apart from this, we can also build clustered servers with load balancers, database server clusters and much more.
We can provide low-end boxes with configurations such as E3 servers with 8GB RAM to 32 GB RAM, 1TB storage to 5 TB storage, and dual-core single processors to multi-core dual processors. Our low-end server starts at $80 per month.
When it comes to Windows, IIS, MySQL, PHP (WIMP server), AccuWeb hosting is the best option. We will prepare all of your equipment and deliver the server straight to you. We do not charge a fee for installing IIS, MySQL, PHP, etc. You will have a ready-to-go environment by using AccuWeb. Just select the plan that best fits your needs and add an order note for your requirements. Our team will provide you with a WIMP server that is geared specifically for your hosting needs.
Dedicated Server Addons
There are also add-ons that can be included depending on your server demands. Are you concerned about protection and security or server storage? These are just a couple of the wide range of additions that can be included with your specific server.

SAN
Storage
SAN (Storage Area Network) storage provides higher scalability, excellent uptime, high-end security, faster data transfer, dynamic failover, and many more features. If you want your server set up with a SAN storage, we can do it for you.

Antivirus
Application
If you are frequently looking to scan your server for viruses, malware, etc. we can install an antivirus application on your server. You will need to provide us the exact application name along with its license details.

Hardware
Firewall
For additional protection and security, we can provide you a hardware firewall for your dedicated server. It will enhance the protection of your server. You can set up custom rules to block/unblock traffic, restrict unauthorized access, allowing/blocking specific ports, and much more.

Load
Balancer
If you are looking to lessen load time, maximize your resources currently in use, and prevent server overload, we can set up your server with a load balancer. The load balancer allows you to distribute your traffic load to the healthiest server available in the cluster.

Additional
Server Storage
We understand that you will need more storage as soon as your data increases. We do provide additional storage with the majority of our servers. You can always contact our support team whenever you want additional storage for your server.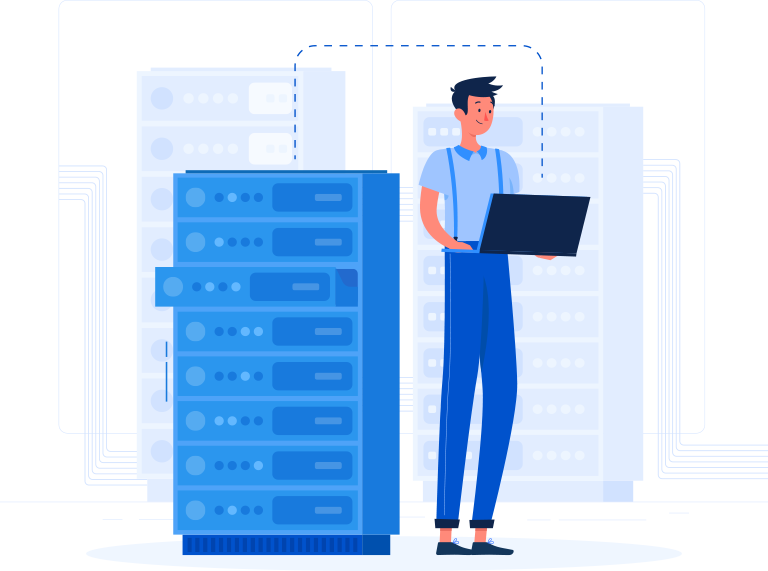 A dedicated server is a physical server that dedicates all hardware resources to a single client. The customer has access to the entire CPU, RAM, and other machine resources. It means you'll have complete control over the server and maximum performance.
A dedicated server is similar to an in-house server in functionality, but it is owned, controlled, and managed by the hosting provider. The user/customer connects to the dedicated server remotely through the Internet to conduct a set of server-based services. For example, a dedicated server may run programs and services and provide data storage and backup services. Internally, a dedicated server can host and provide specific services, such as establishing dedicated file or network servers.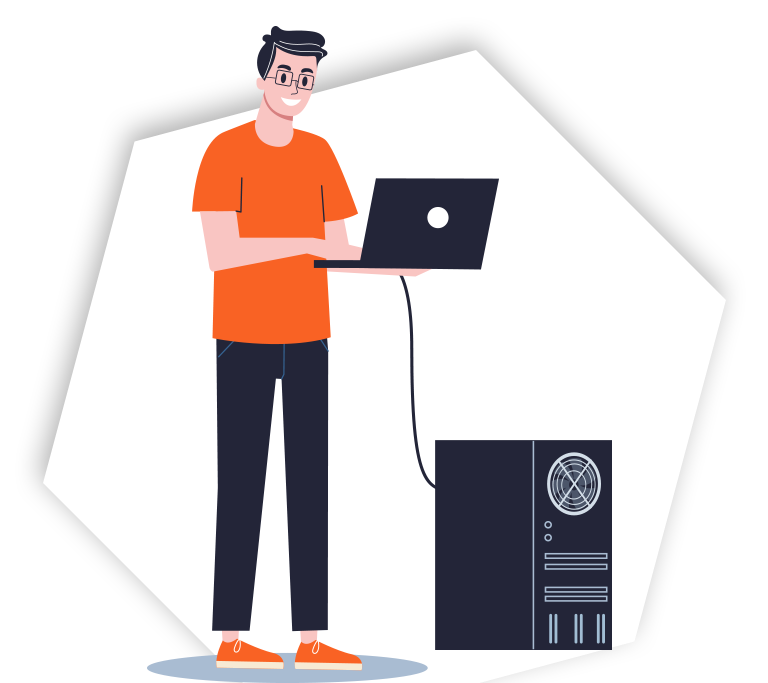 1980
In contrast to multi-tenancy server architectures, bare-metal servers have all of the server's resources dedicated to a single user. Because there is no sharing and it is assigned to only one client, it is also known as a single tenancy server. Although dedicated servers are recently becoming popular, they were initially launched in the 1980s.
Traditionally, a simple desktop-style server system, bare metals were simply desktop computers housed in a small space within an enterprise. It was equipped with a few Mhz of CPU and a couple of GBs of a hard drive.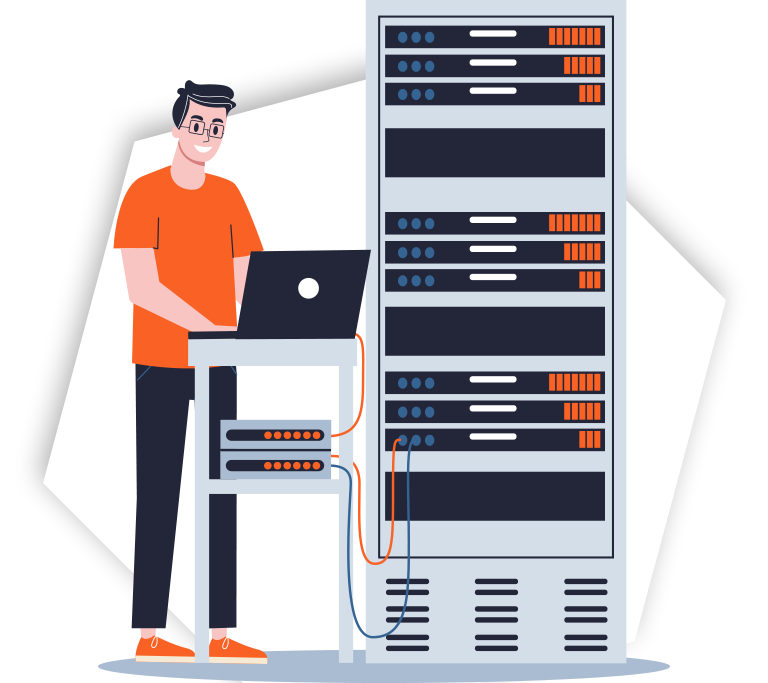 1990
Rack-Mountable Web Servers were introduced in the 1990s. Rack servers gradually supplanted desktop-like machines as demand for web hosting services increased. It included an Intel P2 Xeon 450Mhz processor, 256Mb RAM, and a 24X CDROM player.
1998
The first Google server was released, including 256MB of RAM and 2 x 200 Mhz CPUs.
2000
In the 2000s, Blade servers, a palm-sized system, was introduced.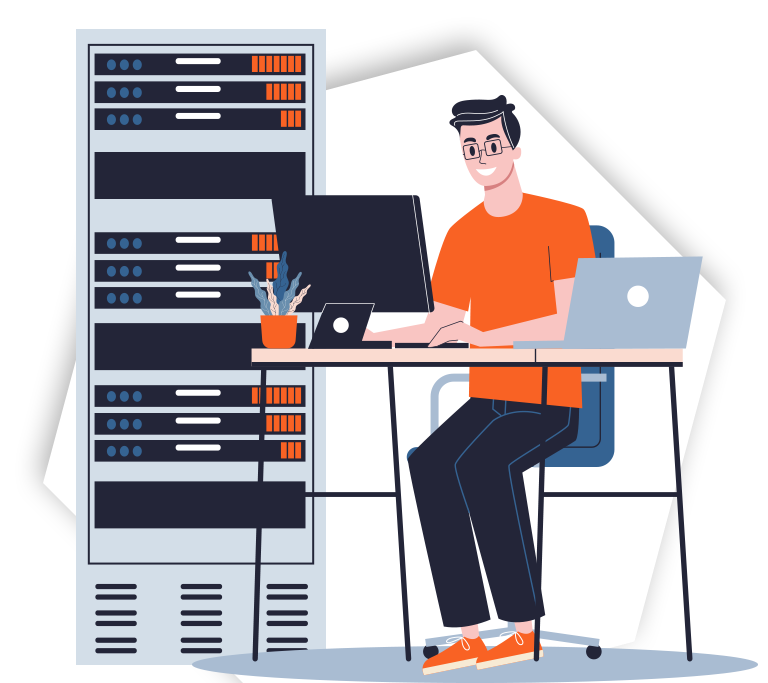 2001-2008
In 2001-2002, Virtualization became popular. In 2008, and servers were built using distributed computing technologies. Cloud computing emerged as a result of the advancement of virtualization technology.
When we review the history of dedicated server CPUs, we should also examine the future of dedicated servers, a game-changing technology known as Unified Computing System. UCS has enabled data center and dedicated server optimization by combining them into virtualized servers, storage, and network resources pool. In addition, UCS provides a single architecture and a centralized approach, resulting in speedier data processing and smooth server functions.
Accuweb hosting began offering dedicated hosting plans in 2002, giving our clients a cost-effective way to host their website.
If you're looking for a hosting solution, you're probably aware that there are several possibilities accessible. Each environment and configuration type has advantages and downsides, so choosing the appropriate mix is critical. A dedicated server has several advantages, such as security, control, customization, stability, and 24/7 support, making it a popular choice for many.
Security and high performance
How can you increase the availability of your website or application? It is done with the help of a dedicated hosting provider.
Dedicated servers beat shared hosting in terms of dependability and stability. In addition, it assures that no other malicious software or spammer is sharing your area.
Dedicated servers provide increased security, which is why they are required for businesses that conduct transactions over FTP or SSL. Furthermore, the best-dedicated server hosting includes 24x7 help to deal with errors and complaints, ensuring high uptimes.
Flexibility
A dedicated server provides versatility since you can always adapt your server to meet your clients' needs in RAM, storage space, CPU, and software. A dedicated server may be appropriate if you want a highly configurable server environment.
There is no sharing of server resources
Choosing a dedicated server gives you access to all of a server's resources. Your server will not slow down with a dedicated server because no other programs share your space and clutter up the server's RAM and CPU. In the case of dedicated hosting, you get exclusive access to the server's bandwidth.
Static IP address
Businesses that choose a dedicated server are assigned a static IP address. You avoid updating your records by providing a public static IP address every time a lease ends or an IP address is cycled. In addition, you no longer need to be concerned about other people's network behavior since you maintain and control the health/reputation of your static IP address(es), which might be critical for mail servers.
Complete Control
One of the most often held beliefs about dedicated hosting is complete control over your server. You choose which site administration tool and application to use, as long as your hosting provider supports them.
Support
The finest dedicated server hosting services give technical assistance 24 hours a day, seven days a week. After all, if something goes wrong with your servers (technical difficulties, DDoS attacks, or whatever), you need the problem fixed early. You don't want your firm to suffer due to server problems.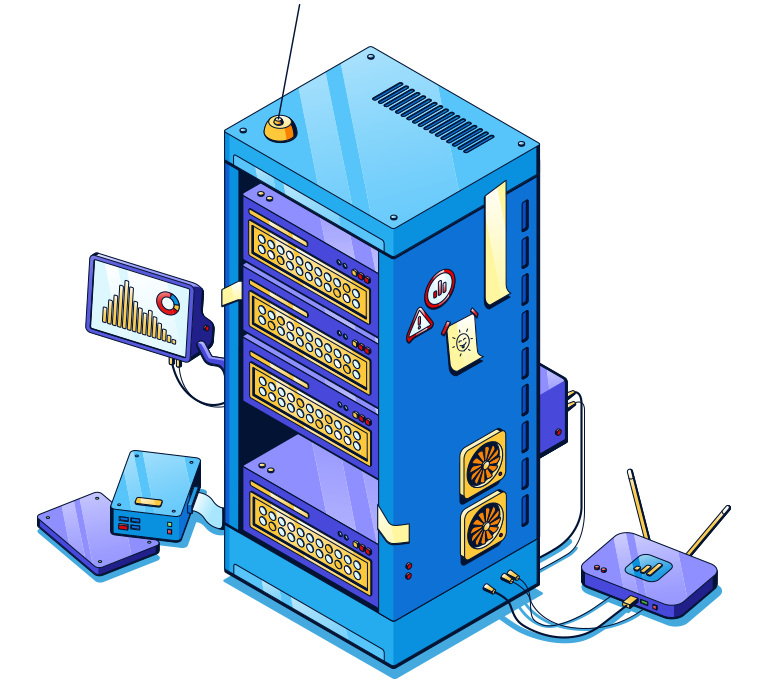 A dedicated server is regarded as one of the most high-performance hosting alternatives. We like to compare having a dedicated server to owning your own home. Nobody will bother you, and you are free to do anything you want. On the other hand, a shared server is similar to living in a home where you must share everything.
Dedicated servers offers:
24/7 uptime

Increased connection speeds

Protecting your server against vulnerabilities.

On-the-fly maintenance
Simple and Flexible Scalability

Resources are Dedicated to the single-use case.

Rich Server customization option.
A dedicated server is similar to an in-house server in functionality, but it is owned, controlled, and managed by the hosting provider. The user/customer connects to the dedicated server remotely through the Internet to conduct a set of server-based services. For example, a dedicated server may run programs and services and provide data storage and backup services. Internally, a dedicated server can host and provide specific services, such as establishing dedicated file or network servers.
Ping monitoring

Enterprise-class SuperMicro hardware

24×7 basic technical support

Dedicated IPMI / KVM over IP / Remote Reboot

Premium Bandwidth

100% Network and Power Uptime SLA is included

Convert to a Fully Managed service at /Month

Read More about self-managed support option
Proactive server monitoring

Latest Hardware

Unlimited 24x7 expert and amicable support

Dedicated Onboard KVM over IP / IPMI / Remote Reboot

Premium Bandwidth

100% Network and Power Uptime SLA is included.

Read More about fully-managed support option
It is quite simple. You can connect to your server with the RDP application and run it as per your requirements.
Yes, we provide full administrator access with all plans. With the Linux OS, you can connect to your server as the omniscient root user, and in Windows OS, you will have the venerable administrator user's capabilities at your disposal. Simply put, you will have complete liberty to install any application that you may require.
These are bare metal servers. If you're looking for virtual server hosting, check out our VPS hosting solutions. Apart from this, we can also set up a dedicated cloud server as per your requirements. Send your requirements to Contact Us and we will get back to you as soon as possible.
Yes, with any USA (Denver) based server, we provide /29-5 usable IP block at no additional cost. For the rest of our offers throughout the world, we do offer one IP address within the USA (Vint Hill), UK, Canada, South Africa, Singapore, Australia, India, Germany, France, Poland, and the Netherlands based servers. You can also select an additional IP/block while you are placing the order.
Yes, we do provide both self-managed and fully managed servers. You can quickly proceed to opt for a managed service with your server at a reasonable monthly fee of $90 per month..
Yes, you can easily install and run RUST, ARK or Minecraft on our dedicated server. We even provide specially optimized Game Servers. You can use the filter option to search for the game servers we currently offer. The servers come with full root access which allows you to install any game you wish.
It is as simple as the name suggests. A dedicated server comes with full root access along with the dedicated resources such as RAM, CPU, Disk, etc. These resources of the server are not shared with any other user. Non-dedicated servers are shared among multiple users which are widely known as a shared server or shared hosting.
We provide Hyper-V, Xen, VMware and KVM virtualization.
Yes, we do provide Dual Xeon servers in many locations. You can filter the servers for dual processors only and select the best option for your specific requirements.
Yes, we do offer at least one static IP address with each server. We can also set up the required DNS server on your server. You can then use it as your own dedicated DNS server.
Yes, you are free to install an exchange server on our servers and call it Dedicated Exchange Server.
Yes, with all Server plans you will have an option to select any web server; Apache, Nginx, or LiteSpeed. You can purchase LiteSpeed while placing the order of server. It will surely boost your website performance.
We, unfortunately, do not offer a money-back guarantee or a free trial for dedicated server hosting. However, we do offer competitive pricing for all of our dedicated server options, no matter your generic or custom needs.
Increasing server resources, including RAM, is presently easy to do. When your business grows and you need more resources for your server, you can raise a support ticket. We will verify the current configuration of your server, check the feasibility of more resources, and proceed to upgrade your server resources.
We do not offer Windows 10 operating system. Windows 10 is a desktop-based operating system. With all our VPS, we only provide server-based operating systems such as Windows Server 2019, Windows Server 2016, Windows Server 2012, etc.
Yes, we are more than happy to install a useful control panel on your server. Choose between cPanel (add-on), Plesk (add-on), or DirectAdmin (add-on) with any Linux server. For a dedicated Windows server, your choices include SolidCP (free) or Plesk panel (add-on). If you want to know more about these offers, please visit the page Control Panel Licensing.
Yes. If you opt for any control panel with a Linux server, the requisite mail application will consequently be pre-installed to your server. With regards to a Windows server, we provide MailEnable Standard Edition free of cost.
Yes, you will have full access to all your databases. You will receive PhpMyAdmin access to manage your MySQL databases. With a Windows server, you can quickly and easily manage your SQL databases from the helpful and powerful SQL Server Management Studio.
Yes, we provide a setup of reverse DNS for your server's IP addresses. Once you receive the login credentials of your server, please raise a support ticket, and we will happily set up the reverse DNS.
For every server in our possession, you will receive an exceptionally fast 250 Mbps to 1Gbps external network port. If you are looking for a 10gbps dedicated server, please contact our sales team for further information.
Yes, your data is as important to us as it is to you, and we will always act to secure it. We will replace the server drives at no additional cost. Also, we always recommend a RAID1 or RAID10 architecture in any physical server, as this is an ideal way to prevent any potentially catastrophic data loss scenarios due to a drive failure.
Yes, we have well-experienced technicians with hands-on experience regarding OVH and AWS dedicated host servers. We can provide you with servers from OVH or AWS. Also, if you want us to manage your existing servers, you can always contact us.
Yes, we can set up an optimized OpenStack server for you. Just send your exact requirements to sales@accuwebhosting.com and our team will provide you with the best solution.